Welcome to Levant, Maine!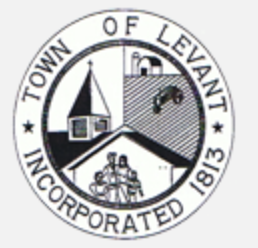 Dog registrations are due by the 31st of December. If your dog is intact it is $11 and neutered/spayed are $6. There is time to get your pet vaccinated for rabies if you need to but be sure no later than January 31st. If you are unsure if your pet is up to date on their shot please contact us at the Town OfficeFebruary 1st begins mandatory $25 late fee per dog.
Hours of Operation
Town Office
Sat, Sun, & Mon: Closed
Tues, Thurs, & Fri: 9 a.m. to 4 p.m.
Weds: 11:30 a.m. to 7 p.m.